Walbro F90000262 400lph Racing Fuel Pump *Gasoline Only* *Pump Only*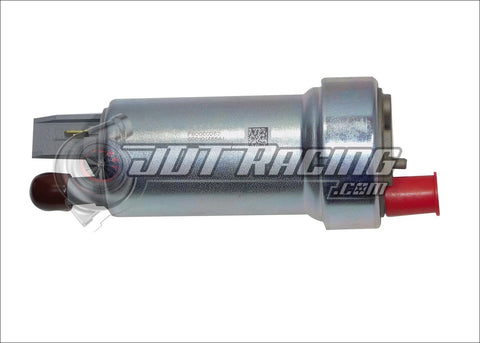 Walbro F90000262 400lph Racing Fuel Pump *Gasoline Only* *Pump Only*
Manufacturer Part Number: Walbro_F90000262_Listing
Description:
Guaranteed In Stock & Ready to Ship. Orders placed by 2pm EST Monday - Friday Ship Same Day w/ Tracking!!
Brand new Genuine Walbro 400 LPH High Pressure In-Tank Fuel Pump
Includes:
* (1) Walbro F90000262 400lph High Pressure Fuel Pump
**NOTE** This is for the Fuel Pump only. If you need the installation kit, we have the pump with installation kit also on our website. Search our site for 400-1136 to find that kit.
The F90000262 is one of the highest performing fuel pumps that we offer for gasoline/race gas for in-tank applications. Many have achieved 1400+ WHP on race gas with 2 of these fuel pumps.
    - Compatible with gasoline and race gas (not for use with ethanol blends)
    - Able to operate at 87 psi total fuel pressure
    - Internal check valve for use in stage (or non-staged) fuel systems
    - dual channel turbin pump for very quiet operation
    - 1/4" positive terminal, 3/16" ground terminal on pump body
    - Not recommended for methanol/ethanol blends
**NOTE: This pump should not be used in voltage boosted applications, or in vehicles with ECU controlled alternator where the fuel pump voltage is able to exceed tune file.
Warranty:
Includes 1 Year Manufacturer's Warranty from Date of Purchase.
Shipping:
Free Shipping to anywhere in the USA including Alaska, Hawaii & Puerto Rico via USPS 2-3 day Shipping with Tracking.