New Installation Kit Strainer Plug Pigtail for E85 Walbro/ TI Automotive F90000274 Fuel Pump › Air Intake & Fuel Delivery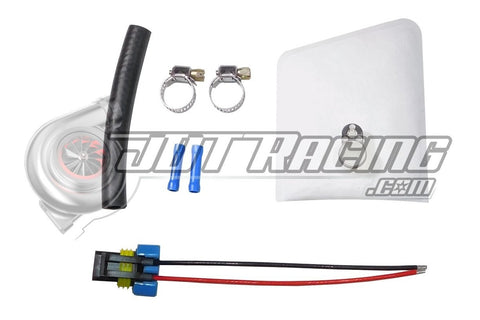 New Installation Kit Strainer Plug Pigtail for E85 Walbro/ TI Automotive F90000274 Fuel Pump
Manufacturer Part Number: JDT_400-0085_for_F90000274
Description:
Guaranteed In Stock & Ready to Ship. Orders placed by 2PM EST Monday - Friday Ship Same Day w/ Tracking!!

Brand new JDT Racing Custom Fuel Pump Installation Kit designed to fit with the following E85 Compatible Walbro Fuel Pumps.

- F90000267
- F90000274
- F90000285
- F90000295

Includes:
* (1) Universal Jumper Wire Harness
* (1) Strainer/Filter
* (1) Fuel Hose
* (2) Stainless Steel Clamps
* (2) Butt Connectors

**PLEASE NOTE: This is for the installation kit only. Fuel Pump sold separately.